Raspberry and Cream Protein Smoothie Bowl
Wake up refreshed with our protein breakfast. Our Raspberry Cream Smoothie Bowl will add colour to your morning routine. It's a great way to start the day with good nutrition. And your stomach will thank us!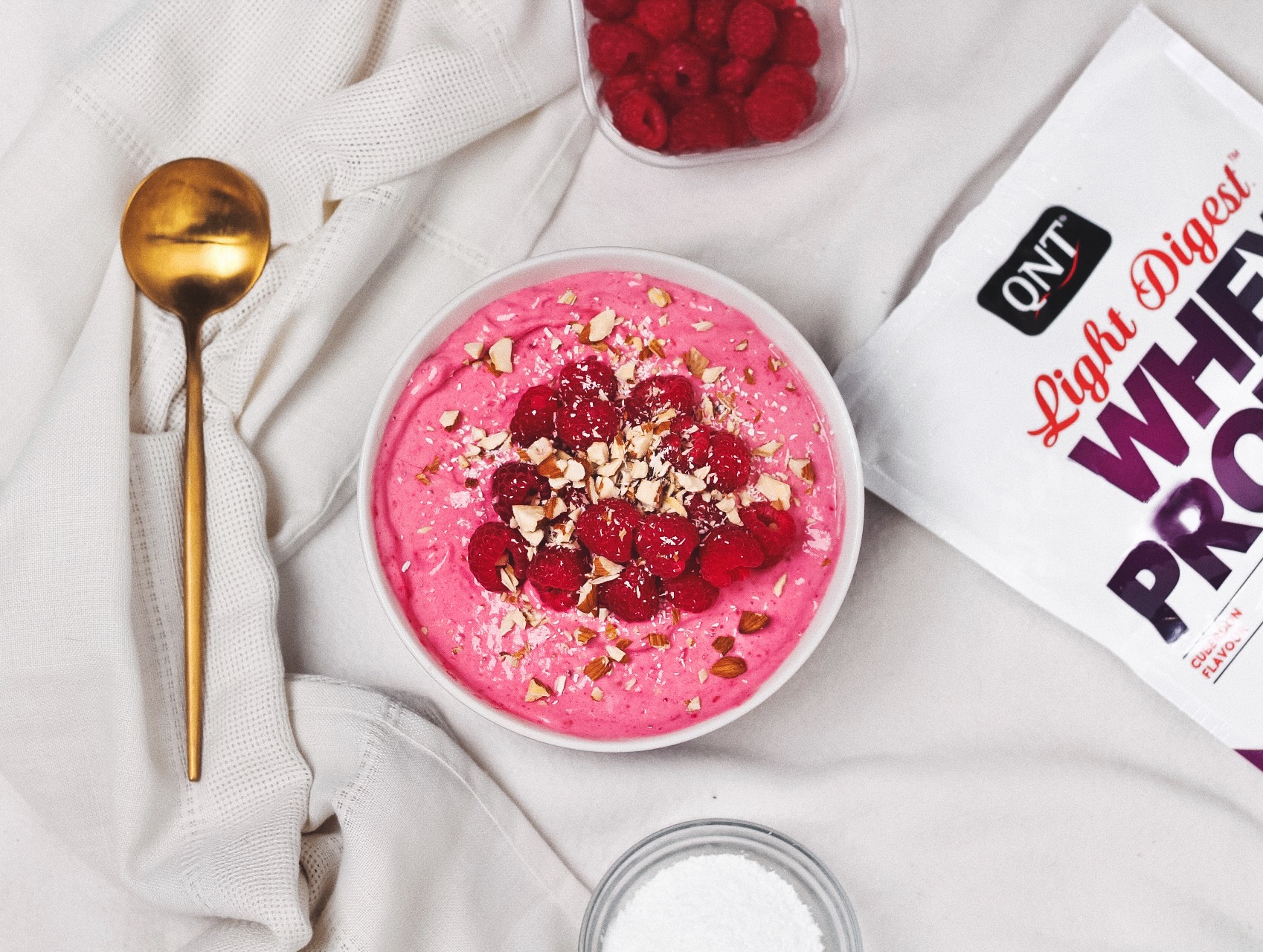 Preparation
Step 1: Mix frozen raspberries, protein, yogurt, 1 tablespoon maple syrup and vanilla until smooth.
Step 2: Transfer to a bowl and top with cornflakes, strawberries, blueberries, almonds, pumpkin seeds, chia seeds and a drizzle of yogurt if desired.
Step 3: Enjoy!
Recipe:@fp_marta.s
Share this content